ABOUT US
Since 1985, Hillary Production Machining has been a rapidly growing production, custom and repair machine shop. We at Hillary Machine look forward to creating a long term relationship which maintains the goal of producing superior value added products, while avoiding any unnecessary delays in productivity. Our Specialties include: Custom Machining and Repair, Production Machining, and Welding
The Founding History of
Hillary

Machine

Hillary Production Machining was founded November 7th, 1985 by three machinists, Ed Dyck, Al Sabourin, and Garry Dyck.

Hillary moved into it's first building the spring of 1986 at 1049 Erin Street, Winnipeg. Prospering, it moved to 1100 Wall Street two years later.

Around 1995, Ed designed the early corporate logo, the spinning face cutter.

Ed retired as president of Hillary Machine on November 1st, 1999 and Hillary took on three junior shareholders shortly after.

Al Sabourin took sick late 2002, retired, and passed away June 2004 of cancer.

On November 1st 2006, on Hillary's twenty first anniversary, Garry retired his position as president, passing control of Hillary Machine on to it's new management team.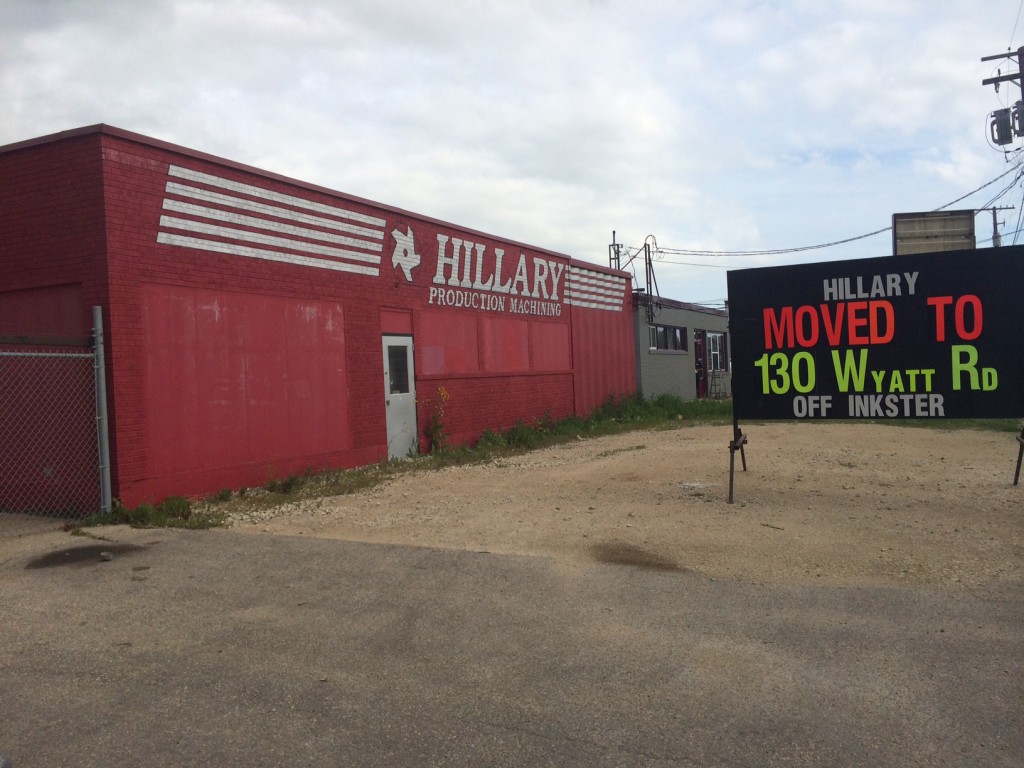 As of November 1st 2006 Hillary Production Machining Ltd would like to introduce it's new management team.  Due to rapid growth and expansion, in the summer of 2014, Hillary moved again! Purchasing a new location, we moved from Wall Street from a 9000 sq ft location to 17,000 square foot location at 130 Wyatt Road.
Ross Dyck - President 

- Journeyman Machinist & 

Draftsman
Claude Saelens

 - Production and Operations Manager

- Journeyman Machinist
 Shane Dickson - Sales and Marketing Manager

- Journeyman Welder