Hillary Production Machining LTD. has been providing manufacturing solutions since 1985.
 

As a Winnipeg-based machine shop, we have both high and low volume capabilities, as well as high quality repair and maintenance abilities.
Hillary is owned and operated by three equally dedicated business partners, Claude Saelens, Ross Dyck and Shane Dickson. Together, we combine our trade backgrounds of machining and welding to provide precision machined components, premium fabricated products and excellence in quality assurance.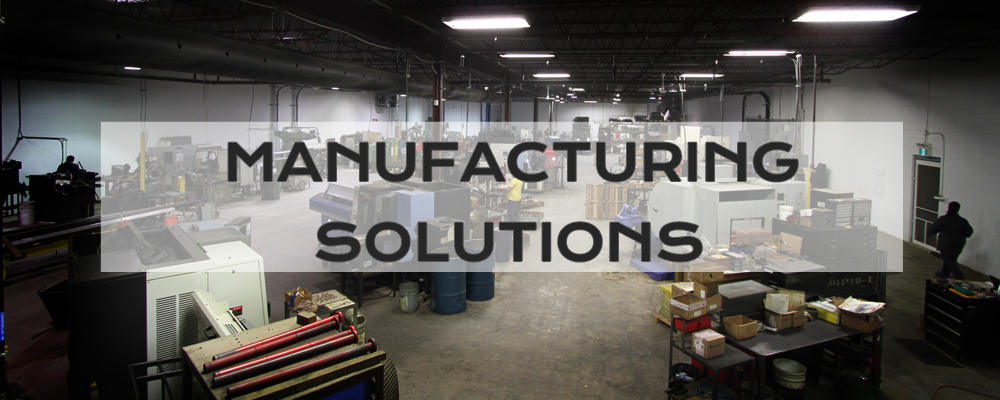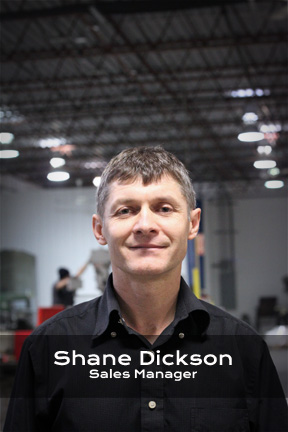 Shane Dickson
Shane joined Hillary in 1996, originally as an Interprovincial journeyman industrial welder & fitter. His background includes training in industrial machining, Introtech technical training, and knowledge of maintenance safety of industrial electrical, mechanical, and hydraulic systems. He has Workplace Health & Safety lift truck safety & operation training, and is a Certified Trainer. He also holds his certification in First Aid CPR/"C" AED /FAI and WHMIS. Over the years Shane gradually moved into a sales role, and now as Sales Manager, he plays a key role in maintaining and developing new business for the company. After becoming a partner in the business, he completed the Sandler Sales Training Certification.
Shane provides MANUFACTURING SOLUTIONS in the following areas:
Provides solutions for customers manufacturing needs, through onsite facility/equipment evaluation.

Implement strategies for continuous improvements that improve capacity ability and reduce loss production.

Elevates production demands for customers by developing alternative capacity solutions for time sensitive projects
Outside of Hillary, Shane is involved in motocross and is an avid snowmobiler. He enjoys the hobby of buying, repairing and selling cars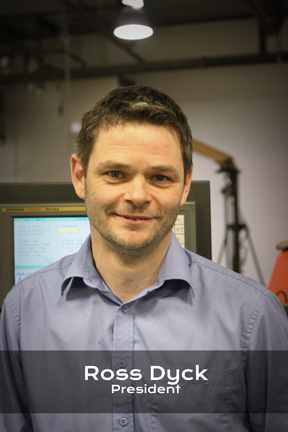 Ross Dyck
Ross is Garry Dyck's son (one of the original owners of Hillary).  From sweeping the shop floor to operating a drill press, he has been in and out of the shop since he was thirteen years old. Ross started his career as an Architectural draftsman, and then later pursued his passion of machining. He joined Hillary in 1995, as an Interprovincial journeyman machinist, and eventually was voted in as president of Hillary. He is the technical expert at the shop, and oversees the data management and computer networks.

Ross provides MANUFACTURING SOLUTIONS in the following areas:
A creative mind for innovative design work and unique projects

Develop systems and company programs/policies to ensure accuracy and quality of customer orders

Continually improving internal efficiencies' to better serve the customers
In his spare time he enjoys working on his CNC wood router that he designed and built in his garage. He also loves to take his two little girls out for quad rides.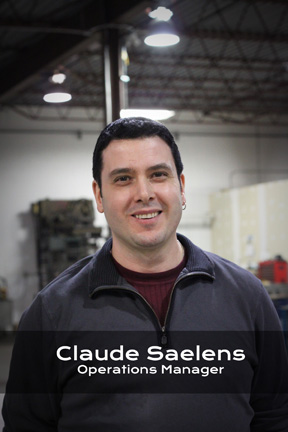 Claude Saelens
Claude joined Hillary in 1993, and worked on the shop floor as an Interprovincial journeyman machinist. His father-in law, Al Sabourn who was an owner of the company at the time, saw Claude's drive and ambition, making him a good fit to be moved into the company as a partner.  As Operations Manager, Claude manages the scheduling of customer work orders, purchasing material for jobs, and quoting on new business.
Claude provides MANUFACTURING SOLUTIONS in the following areas:
Manages the floor schedule to ensure tight dead lines get met on-time

Negotiates with suppliers to get the best price on material to keep the customers project cost down

 

Ensures job estimates are competitive, and lead times are accurate
Outside Hillary, you'll find Claude running his DJ side business or landscaping his 6-acre backyard.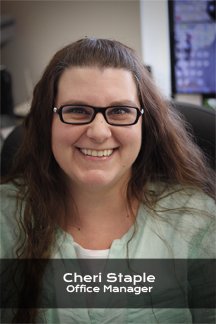 Cheri Staple
Cheri has been an integral part of our team since 1998, where she took over the role of Office Manager from her Aunt Linda (wife of Ed Dyck, the original founder of Hillary). If you call or email us, Cheri will help direct your call to the right person you need to talk to. She'll process your order, track its progress, and when it is complete, ensure that your product is shipped off to you.
Contact: cheri@hillarymachine.com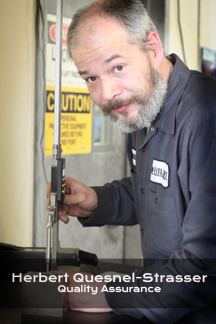 Herbert Quesnel-Strasser
Herbert has dedicated 20+ years with our company. His main role in the company is lead hand for custom fabrication orders, and the quality assurance department.  Herb will check the measurements on customer orders, and to make sure they are accurate, and meet customer's specification.  Herb also plays an essential role in insuring the proper function, and maintenance of shop floor machines.
Contact: qa@hillarymachine.com
We employee a diverse team of highly trained tradesman, which increases our range of capabilities we can offer customers.  Our dedicated trades team includes, CNC operators, journeyman &apprentice machinists, welders, draftsmen and tool & dye makers. We have many long-term employees whose dedication is our greatest asset.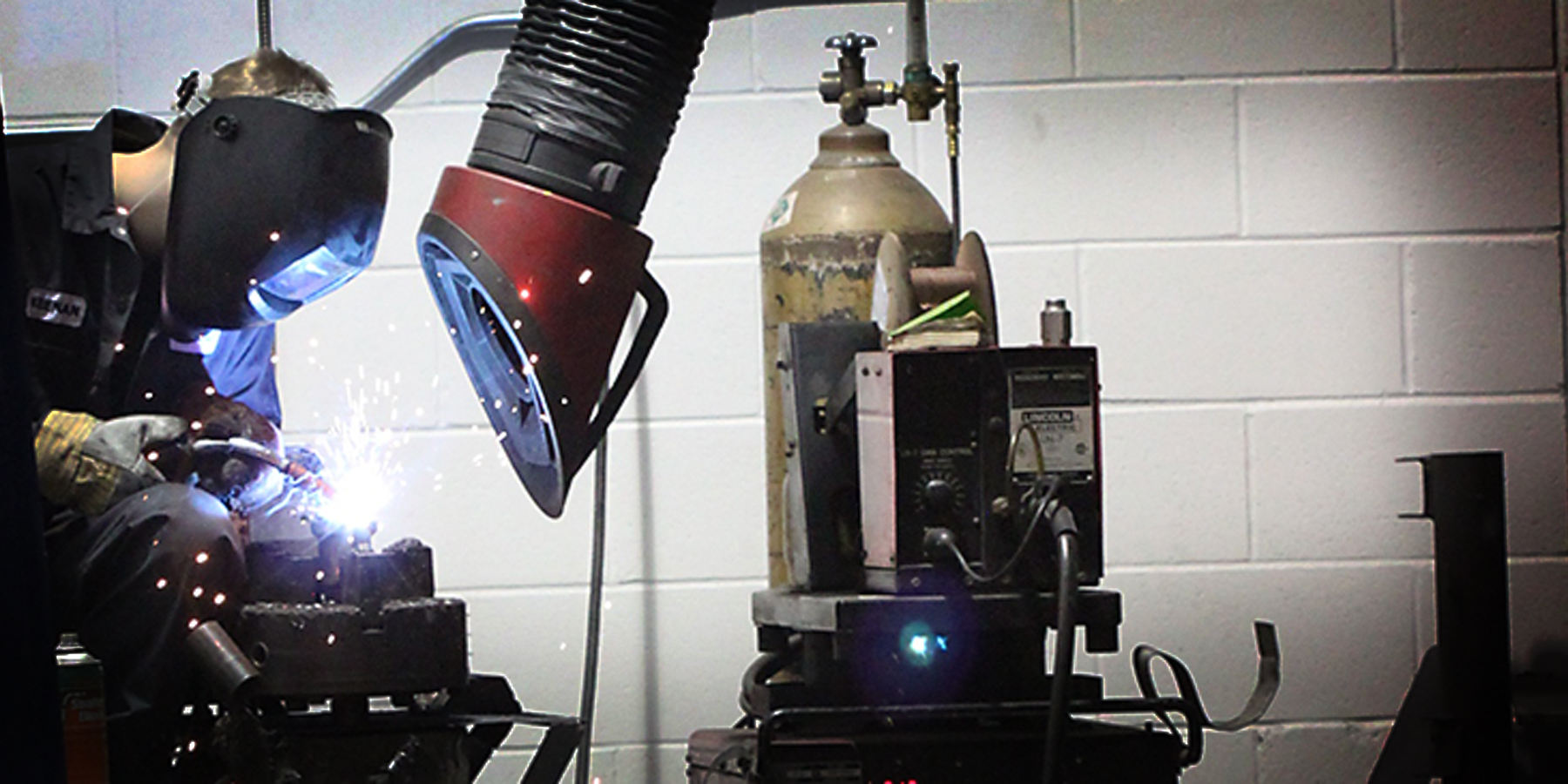 Full non-disclosure best practice
Scrap ratio below industry standard
Quality assurance
___________________________________________________________________________________________
How we can benefit your Company
Shorten the product development cycle in order to have the market advantage. Incomparable products, expectational service and value making business sense internationally
____________________________________________________________________________________________
Our Activities & Accomplishments
Proven track record in manufacturing and capacity solutions
Hillary Production Machining Ltd
PRIVACY STATEMENT
At Hillary Production Machining Ltd, we understand your concerns about privacy and value your trust you have placed in us. The information we collect about you and your business is solely to communicate with you about our products, services and promotions.
Confidentiality policy:
All data and information provided by our customers will be confidential and strictly the property of the client

Hillary Production Machining Ltd agrees that neither it nor the employee working on the project will disclose any information about the project to any third party without the prior consent of an executive officer of the client.
Hillary Production Machining Ltd further agrees that neither it nor its staff will reproduce in any way or divulge any tangible or intangible property whatsoever which could reasonably be construed as constituting confidential information of the client.
Strictly Non-Disclosure and Non-Compete Agreements bind all employees

The document and file storage area is well protected. Electronic transmissions are stored on private server.